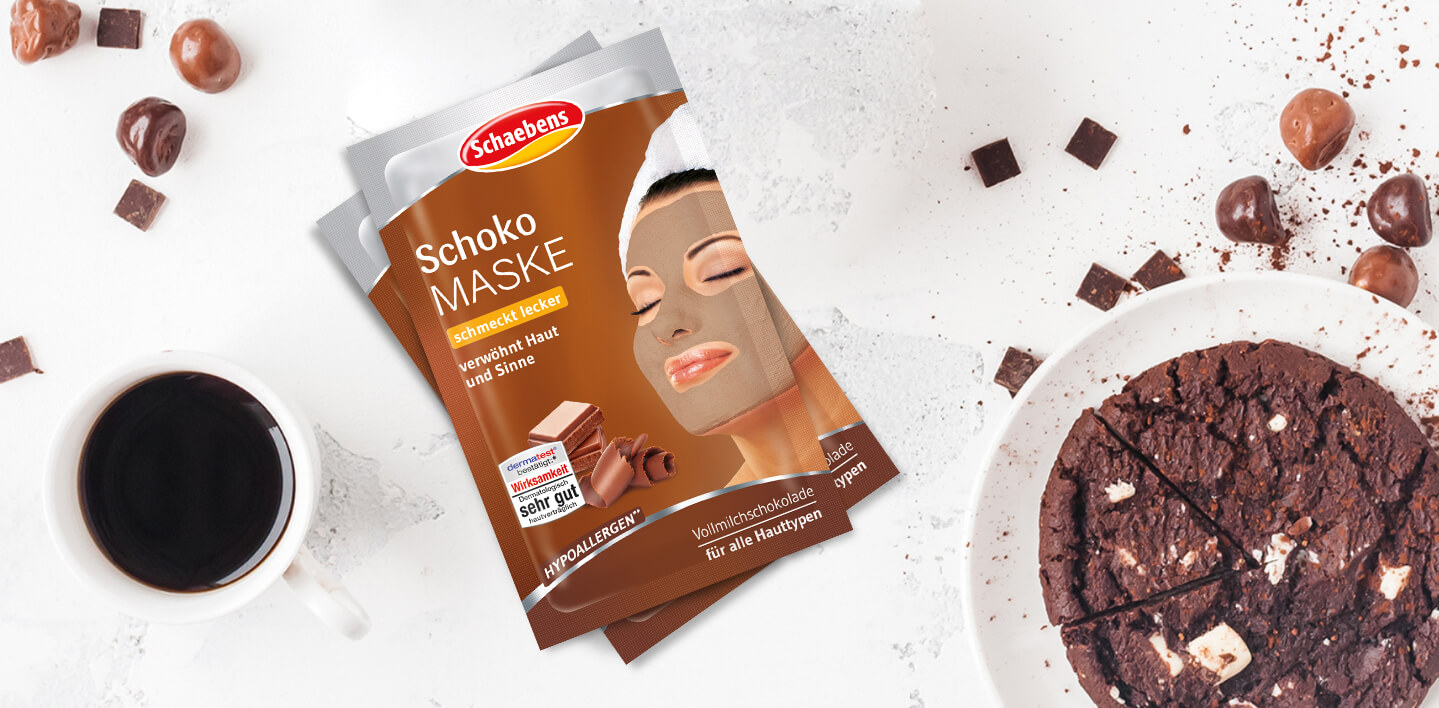 Chocolate MASK - pampers the skin and senses
Chocolate enhances the feeling of happiness! This well-being mask with whole milk chocolate and a soothing cocoa scent pampers the skin and senses. A pleasant side effect: The chocolate mask also tastes delicious.
Result
your skin feels softer, smoother, and more relaxed after just a short period of use.
Content
15 ml/20 g, for 1 application
Skin type
for all skin types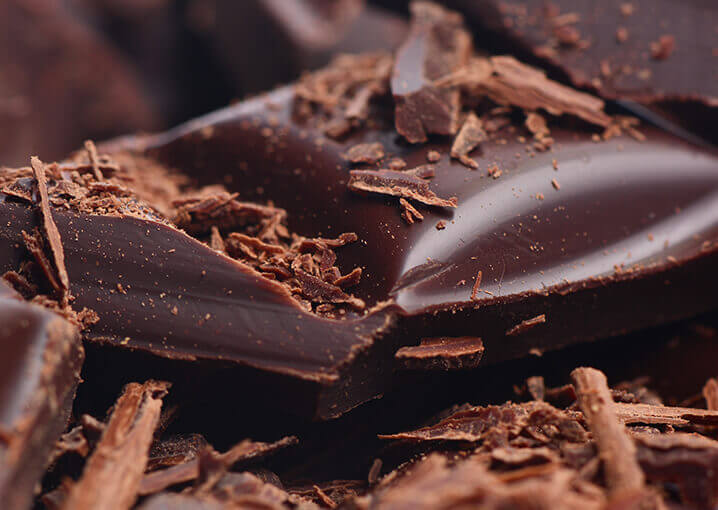 Characteristics
with whole milk chocolate
Hypoallergenic*

for soft and smooth skin

with a soothing scent of cocoa beans

tastes delicious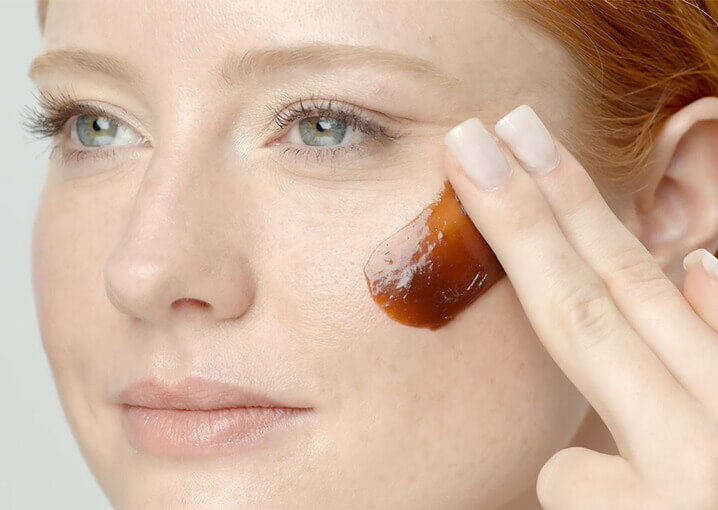 Directions
After cleansing, apply evenly to face. Avoid contact with the skin surrounding the eyes. Leave on for around 10 minutes, then rinse off with warm water. Use one to three times a week as needed.
Note: Not for use on children.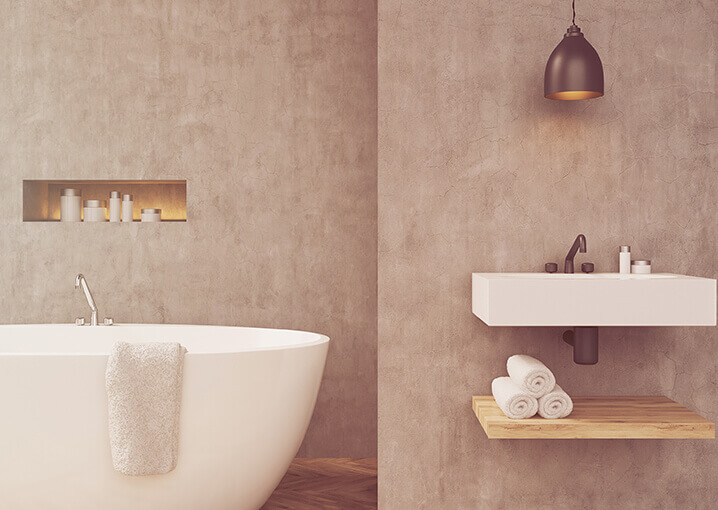 Ingredients:
Hydrolyzed Corn Starch, Aqua, Sucrose, Lac Powder, Theobroma Cacao Seed Butter, Hydrogenated Coconut Oil, Hydrogenated Palm Kernel Oil, Carrageenan, Lactose, Lecithin, Theobroma Cacao Seed Powder, Algin, Calcium Chloride, Potassium Sorbate, Sodium Chloride, Sunflower Glycerides Citrate.
Glucose syrup, water, whole milk chocolate (sugar, whole milk powder, cocoa, cocoa butter, low-fat cocoa powder, lactose, sweet whey powder, emulsifier soy lecithin), sugar, hydrogenated vegetable oil (completely hardened: coconut and palm kernel), thickening agents sodium alginate and carrageen, emulsifier E 472c, preservative potassium sorbate, sequestrant calcium chloride, salt.
Free from
PEGs
silicones
paraffins
colourants
perfume
*Dermatologically tested. Less than 1 incompatibility per million packages. Dermatological reactions may occur in isolated cases. Allergy sufferers should carefully review the ingredients before using.