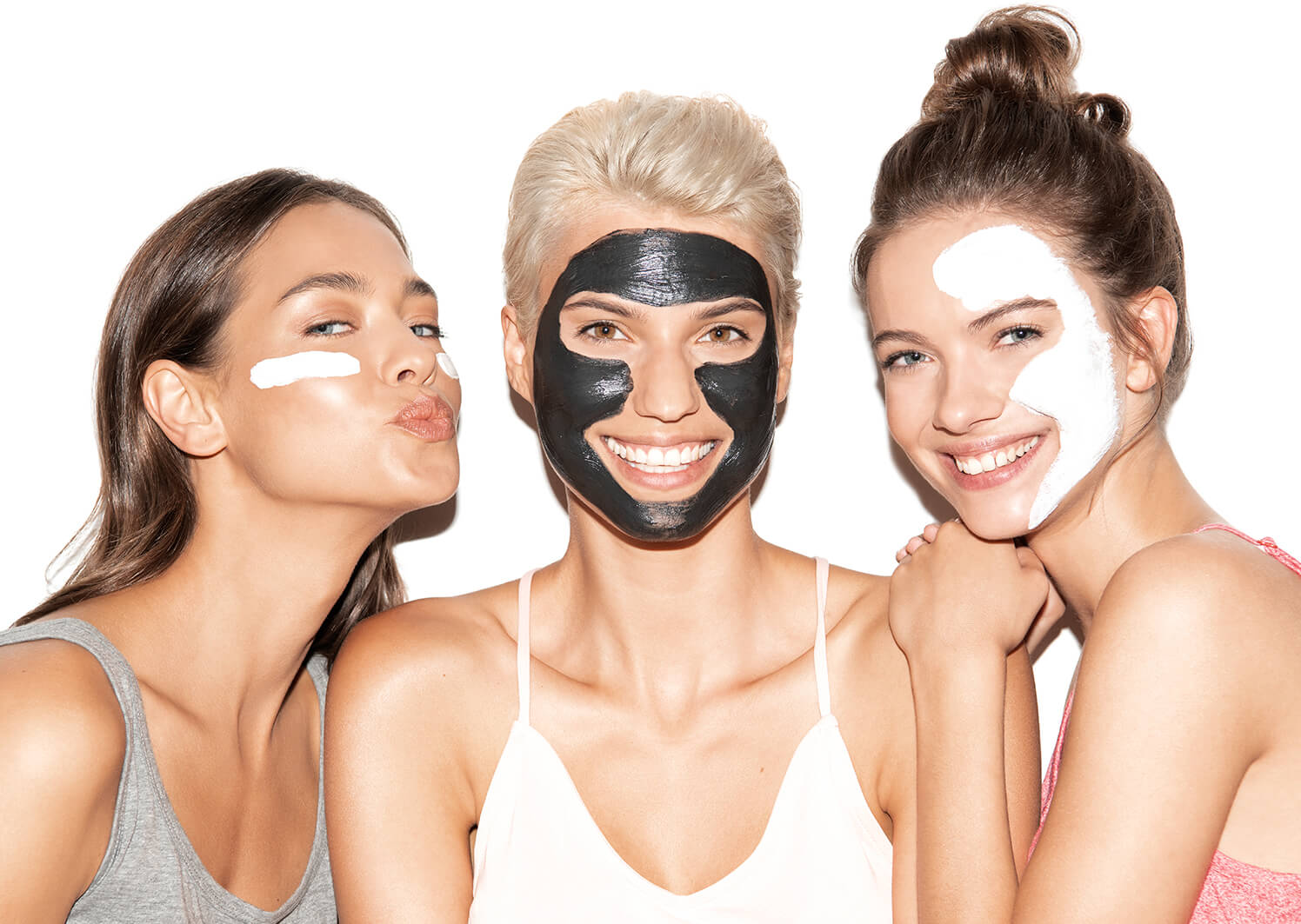 All about MASKS
FACEMASKS = THE QUICK SKIN-ENHANCER
Facial masks can make you feel good in two ways: apart from providing intensive skin care thanks to the ingredients contained in the formulations, they also give you an overall feeling well-being. Their relaxing effects help to rejuvenate the skin and body – and transform your very own bathroom into a personal health spa in no time at all.
That is why facial masks have become one of the most popular beauty treatments over the past years; they can be applied easily at home and when travelling. Thanks to their concentrated ingredients, these quick beautifiers offer an extra helping of skin care for the face, neck and décolleté; even though they take very little time to apply.
Masks not only pamper the skin, they also improve its appearance and contribute to your overall well-being. They offer support in your treatment of dehydrated skin, wrinkles, rough skin, impurities, oily skin and in helping to reduce the negative impacts of environmental irritants. Essential oils and fragrances help you forget about stress, fatigue, or exhaustion.
Since facial masks are available for such a wide variety of skin conditions, everyone can find the right product – for skin types ranging from « greasy » to « dry ». And just as there's variety in their range of application, there is just as much variety in the number of ingredients and agents they contain: vitamins, minerals, Q10, ceramides, Dead Sea mud, and botanical agents such aloe vera and wheat germ oil, just to name but a few. Thanks to ongoing product development in the manufacturers' laboratories, new ingredients are continuously being found and tested for their applicability, benefits, and skin compatibility
There are big differences in the consistency and application of the masks. A distinction is made between cream masks, gel masks, alginate masks, peeling, peel-off, mud, thermal and tissue masks.
CREAM MASKS
Cream masks can serve a variety of functions: they moisturise, strengthen the natural functions of the skin, revitalise the skin's structure, smooth, provide new elasticity and resilience, tone, and give you a radiant complexion (as with Schaebens Moisturising Mask, Schaebens Anti-Wrinkle Mask). They are ideal as a small skin care extra for the complexion and are suitable for all skin types. After applying, cream masks are removed with a cosmetic tissue.
GEL MASKS
Gel masks refresh stressed and tired skin and provide the skin with moisture. Active ingredients such as menthol can cool and revitalize the skin immediately upon application. As soon as they are applied, activating active ingredients such as menthol in a light gel consistency provide cooling and stimulation. They quickly eliminate traces of hectic and stress − an optimal freshness kick for the skin.
CLEASING MASKS
Intensive cleansing is essential for beautiful and healthy skin. Cleansing masks free the skin from loose skin cells and impurities. They refine the skin's appearance and prepare the skin for subsequent skin care products. There are different kind of cleansing masks:
Peeling / Peel-off Masks
Exfoliating masks remove loose skin cells from the skin with the help of fruit acids or gentle exfoliating particles made from natural or synthetic granulates. Especially effective exfoliating masks contain both fruit acids and exfoliating particles (such as Schaebens Strawberry Mask). Exfoliating masks are gently massaged into moist skin and then thoroughly washed off.
Peel-Off masks (e. g. Schaebens Peel-Off Mask) primarily consist of a gel that is spread on the face to form an even, thin film that can be peeled off once dry. Any remaining residue can be removed with lukewarm water. The peeling-off sensation revitalizes the skin and stimulates blood circulation while the film easily removes dead cell particles. Additional fruit acids help loosen excess skin cells.
Mud masks
They provide the skin with deep cleansing like a detox, gently removing impurities, excess sebum and flakes of dry skin. They often contain additional anti-inflammatory substances that soothe the skin and relieve redness. Mud masks are suitable for the cleansing of all skin types, especially for impure skin, combination skin or individual problematic areas of skin such as the T-zone. They contain a high proportion of mud or clay, whereby the mud from the Dead Sea is particularly rich in minerals and trace elements. Kaolin (porcelain clay) or healing clay (such as Schaebens cleansing Detox Mask) absorb excess oil, provide deep and effective cleansing and visibly mattify shiny areas of the skin.
Mud masks are applied evenly to the respective skin area. The exposure time is finished when the mask has dried. After the application time, the mud is washed off with warm water. The skin is clarified, the pores refined and impurities prevented.
Thermal masks
Thermal masks are mostly designed for impure, oily skin. They develop their own heat effect − usually by massaging or in combination with water. Due to the development of heat, the pores dilate and the active ingredients can penetrate the skin even better. The warming effect also stimulates the circulation, making the complexion rosy and fresh. Thermal masks are not suitable for sensitive skin.
EYE MASKS
The skin around the eyes is significantly thinner than in other areas of the face. Here, it is quick to react sensitively and this is where the first wrinkles can form. Most face masks leave out this section. Special eye masks are available for the optimal care of this sensitive eye area. (such as Schaebens Eye Contour Mask). They reduce fine lines and lachrymal sacs and smooth the skin. With eye contour masks, any remaining cream is gently dabbed into the sensitive skin around the eyes.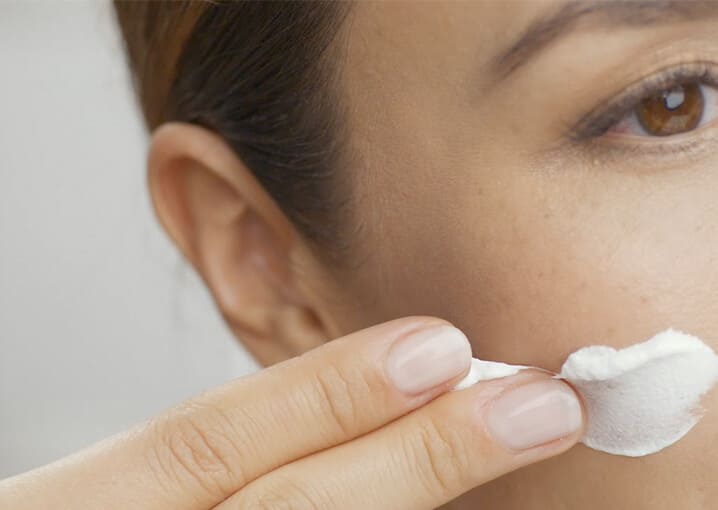 Schaebens face masks:
proven "very good" for skin tolerance
work efficiently and individually in the case of special skin requirements (e. g. moisturize, elasticity, invigorate or soothe the skin, smooth out wrinkles, combat impurities and much more)
give the skin new energy and vitality
allow body and mind to take a little time out and thus contribute to an overall feeling of well-being