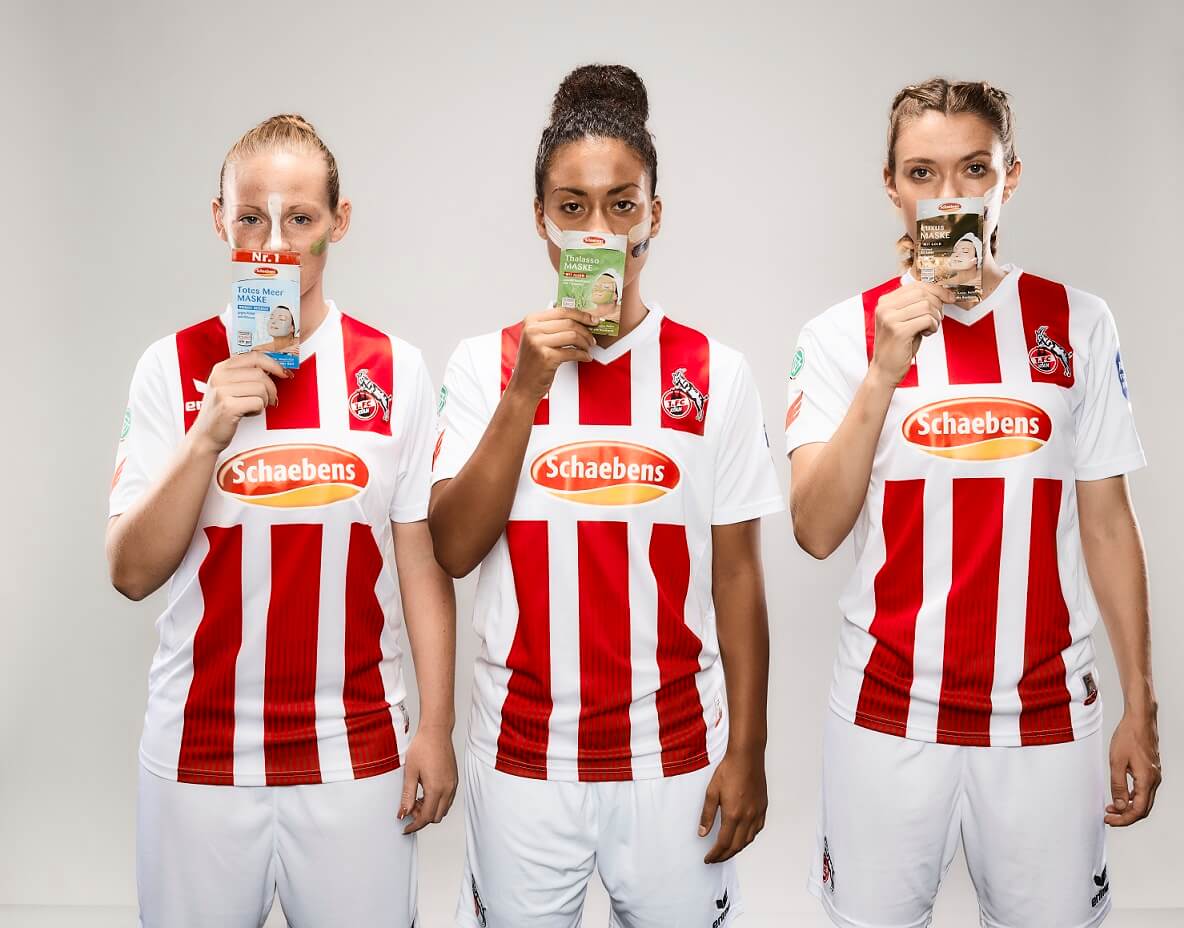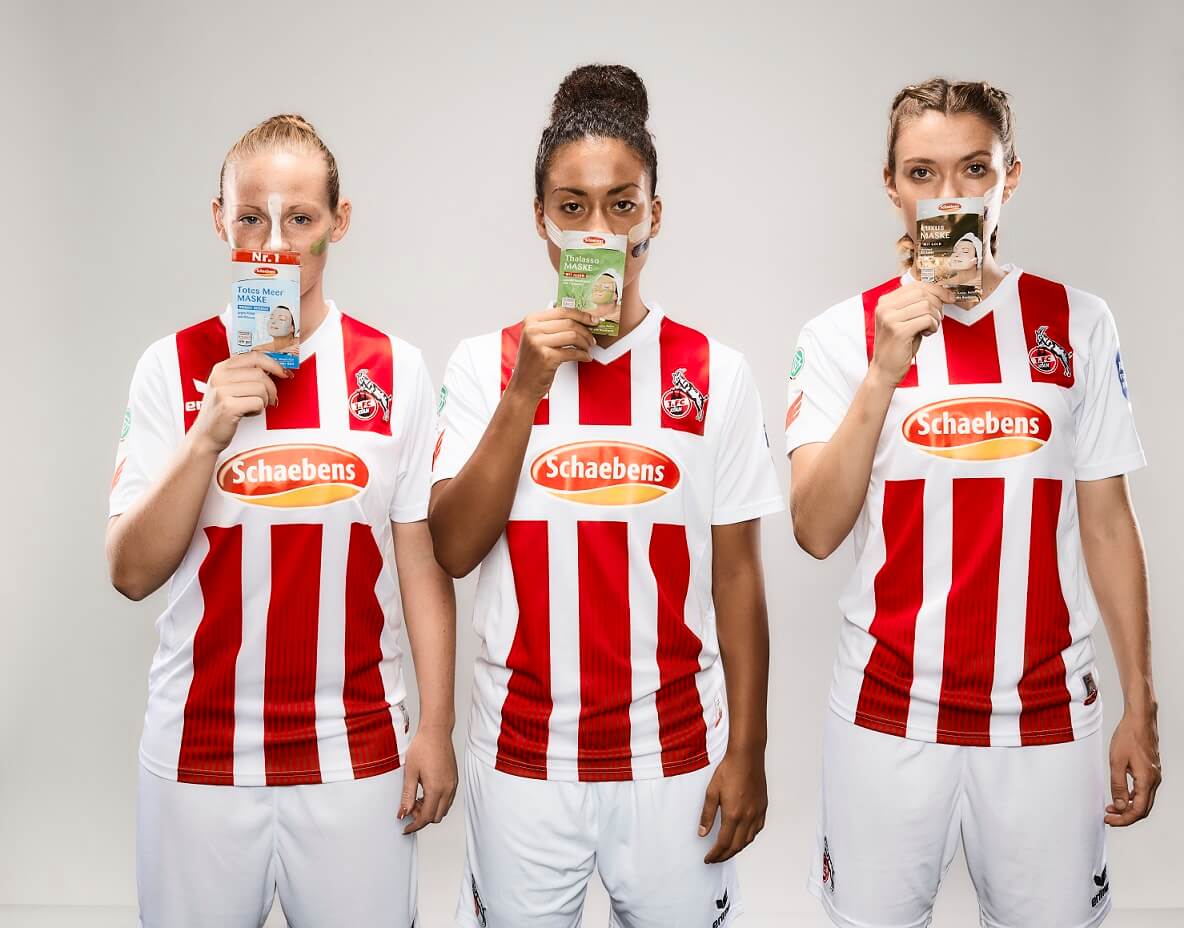 Schaebens is the new main and kit partner for 1. FC Köln women's and girls' football teams
Is it quite impossible to live in & love Cologne without loving it´s famous soccer club: 1. FC Köln!
So it is too by Schaebens: we are all Fan!
As Beauty doesn´t limit itself to skin care rituals but also includes a healthy way of life made of sport, Schaebens is now the new Official Sponsor of the 1. FC Köln Female Team!
Schaebens is joining and supporting the women's and girls' football teams of 1. FC Köln as the new main and kit partner. Following their promotions in the past season, the new season will see the first women's team of 1. FC Köln competing in the first division of the Bundesliga and the second women's team in the second division of the Bundesliga. These are great successes for the young teams. Heiko Hünemeyer, managing partner of Schaebens, says, "We are delighted to support the two women's teams at 1. FC Köln. Both of them have made it into the highest leagues in Germany. Schaebens is happy to be supporting this success and the entire women's football team at 1. FC Köln moving forward."
From now on each victory of the 1.FC Köln soccer club will be celebrate with a gigantic cake for the whole company!  That´s our way to celebrate our city and express our passion.