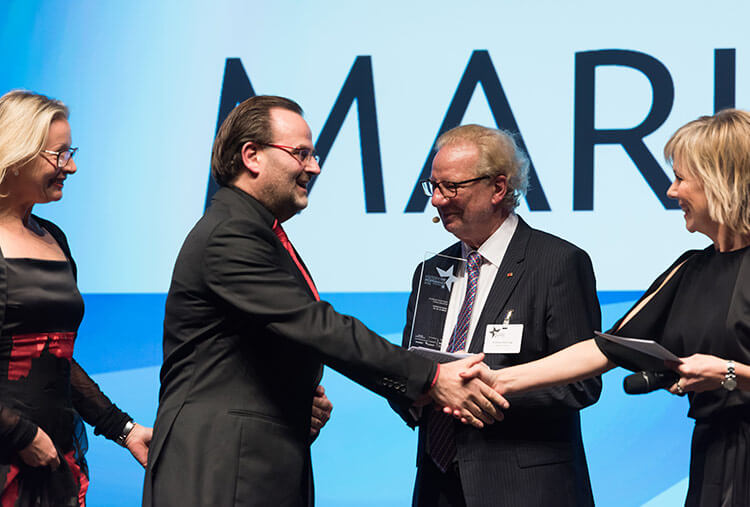 Schaebens is n-tv Hidden Champion
Schaebens receives n-tv Hidden Champion Award. After winning the German Brand Award in the category "Beauty & Care" and taking 3rd place in the Top 100 Award for the most innovative company in Germany in size category A (up to 50 employees), this award is now the third that Schaebens received in 2016.
The traditional family-owned company received this coveted award on 16th November 2016 at a celebratory event in the Palm Garden in Frankfurt. The award was accepted by Mr. and Mrs. Hünemeyer and the head of human resources, Mr. Schichler.