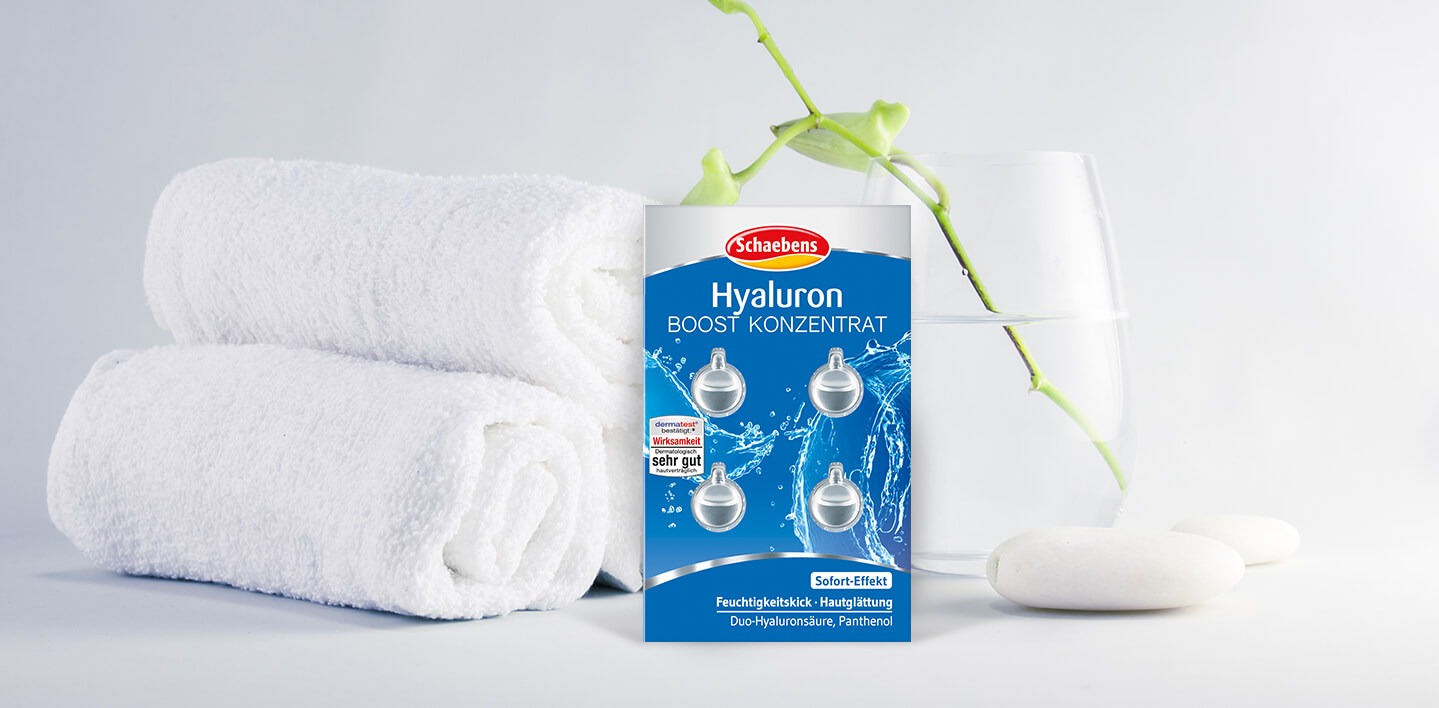 Hyaluron Boost Concentrate
Germany's best-selling facial concentrate series!
Hyaluronic Acid is a natural hydration booster. It ensures the storage of sufficient moisture in the skin – turning the complexion smoother and more vital. The lightweight formula with two different hyaluronic acids and panthenol provides deep hydration and "plumbs up" the appearance.
After only 30 minutes, skin's moisture balance will be significantly increased, in the long term a hydration effect of up to 54% can be claimed. It regenerates and cares intensely. In the long-term, the concentrate prevents moisture loss. It can also be applied as a light night care.
Result
A perfectly "plumbed up" and vital complexion.
Suitable for
for all skin types
Content
4 chambers with 0,4 ml for 4 applications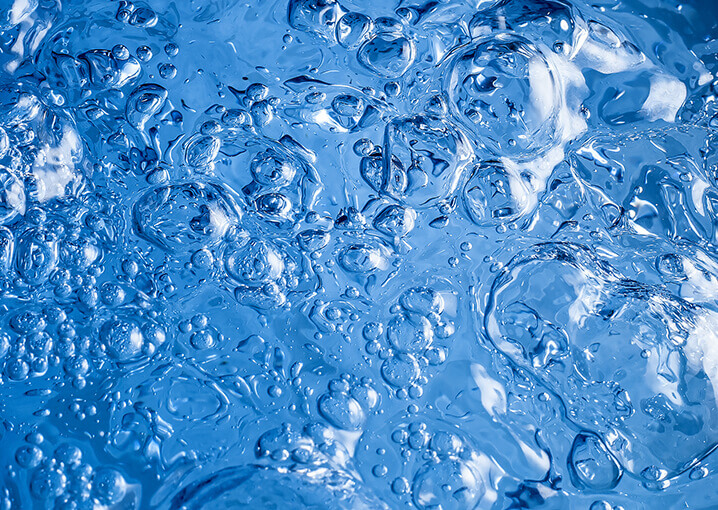 CHARACTERISTICS
With duo hyaluronic acid & panthenol
instant hydration effect*

increases skin's hydration by up to 54%

"plumbs up" the complexion, regenerates and cares

also ideal as a light night care
DIRECTIONS
To open, first separate at the longitudinal perforation, then fold each chamber at the perforated line backwards. Spread evenly onto cleansed face, then follow with your usual daycare. Regular (3 times a week) use is recommended.
Note: For external use only. Do not swallow. Keep out of reach of children. Do not put into eyes, mouth and nose. Store in a cool and dry place, and protect from exposure to light.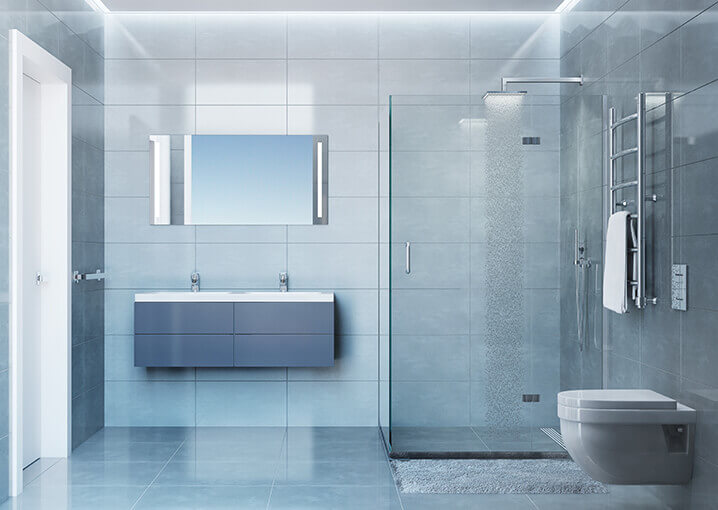 INGREDIENTS
Aqua, Pentylene Glycol, Sodium Hyaluronate, Panthenol, Tocopherol, Citric Acid, Ethylhexylglycerin, Sodium Gluconate, Sodium Lactate.
Free from
PEG
paraffins
silicones
colourings